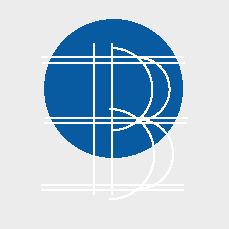 Established in 2002, Bihary Balassa and Partners Attorneys at Law is a boutique corporate law firm with a small, efficient team and premium clientele. As of today, 5 lawyers and 2 trainee lawyers form the core of our professional team, co-operating with a bigger external team of lawyers who assist us on a case-by-case basis on big size transactions, especially in M&A deals in the due diligence process. This way we are able to provide legal services flexibly to a variety of clients.
Our firm provides legal services to a wide range of Hungarian and international clients in the entire field of business law. We advise small and medium sized companies, multi-national clients, and we are also proud to lead M&A deals of the biggest size.
In 2016, we advised the seller in a EUR 250 million M&A deal, the share-deal sale of one of the largest shopping malls of Budapest, Mammut Plaza. In 2014 we closed the acquisition of 100% of the shares of Antenna Hungária Zrt, one of the major telecom companies in Hungary, representing the buyer in the EUR 160 million share deal. Our firm carried out the entire due diligence of the target company, and the transactional work.  Along with big size acquisitions we regularly advise on medium size transactions in English and German as well.
We also represent a number of real property developers, asset management and property holding companies. Our team has experience not only in the commercial aspects of property financing but also in every legal aspect in connection with real property projects. We have been handling the Hungarian real estate portfolio (18 real estate projects, mostly office buildings in Budapest) of one of the biggest real estate development and asset management corporations in Central-Eastern
Europe for more than 15 years, but we also handle the everyday matters of smaller property development and asset management companies.
We provide corporate legal services for almost all of our clients, from basic company incorporations and modifications to more complex restructurings (mergers, de-mergers).
We frequently advise our clients in the field of labour law (mostly on the employer's side), we handle questions arising from the termination of employment and work contracts, we assist in labour regulatory work, provide legal counsel in collective contracts and we act in legal disputes in the field of labour law.
We have wide-ranging experience in the field of both Hungarian and EU competition law and represent our clients in the merger control application process with the relevant Competition Authority, we assist in cartel proceedings in front of the Competition Authority and the courts.
Despite our successful litigation practice we are proud to be able to avoid resorting to court proceedings in the majority of our cases. It is often more important to get a feel of the opportunity of a settlement between two parties and with good mediation skills lead the discussions to an economically reasonable settlement, than finding the best legal arguments in a dispute.
Number of professionals: 6
Fields of law
Commercial property
Corporate law
Data Protection
Employment and pensions
Contact
1026 Budapest Pasaréti út 83
+36-1/3914491
+36-1/2008047