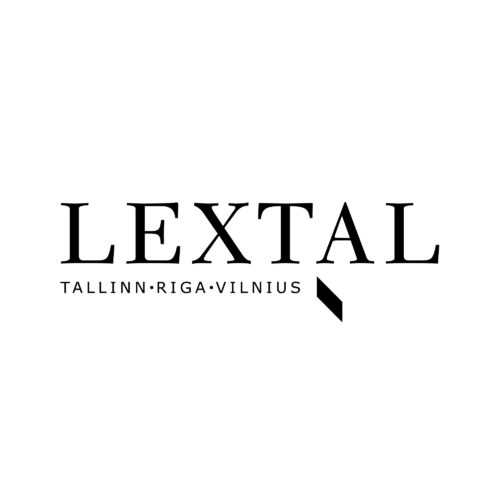 LEXTAL, founded in 2003, provides comprehensive legal services in all business sectors in all three Baltic countries: Estonia, Latvia and Lithuania.
LEXTAL brings a progressive approach to legal practice by being truly customer-oriented and valuing giving meticulous and on-point legal advice. The connecting energy within the team of LEXTAL is the passion for our work. Because of that, LEXTAL is the choice for the clients in even the most challenging assignments.
Number of professionals: 31
Fields of law
Administrative and Public Law
Banking and Finance
Capital Markets
Competition
Corporate law
Tax
Employment and pensions
Real Estate law
Construction law
Public Procurement
Data Protection
Civil Law
Damages and Insurance
Information Technologies & Communications
White collar crime
M&A
EU Law
Patents and trademarks
Private Clients
Credit and Insolvency
Dispute resolution
Healthcare and Pharma
Industrial & Intellectual Property
Non-profit Organizations
Retail
Succession and Trusts

Marge Männiko
Marge has been a member of the Estonian Bar Association since 2002 and is specialised in transaction and company law, as well as real estate and construction law. Marge has vast experience in advising entrepreneurs in different acquisition, expropriation and transfer transactions and also in entering large-scale designing and build contracting contracts.
Marge has acted as an arbitrator in the Court of Arbitration of the Estonian Chamber of Commerce and Industry and a dispute settlement committee in disputes arising from (DAB) FIDIC contracts. Marge has extensive experience in consulting on complicated real estate transactions.

Urmas Ustav
Urmas is a founder of LEXTAL and one of the most valued private, commercial and bankruptcy law specialists in Estonia; he represents clients in court and advises on concluding transactions. Urmas has represented clients in several disputes that have significantly shaped both Estonian and international legal practice.
Urmas is Chairman of the professional suitability assessment committee of the Bar Association and was nominated Attorney of the Year 2014 in the Organisation Category by the Bar Association.

Lina Šikšniutė-Vaitiekūnienė
Lina is the managing partner of LEXTAL in Lithuania. She graduated from the Law faculty of Vilnius University and completed further academic training in Sweden, Netherlands and Czech Republic.
Her legal practice focuses on various aspects of commercial property transactions, including financings, acquisitions and dispositions. Lina has extensive knowledge and experience in company law, M&A, competition law and transaction support in complex commercial cases, litigation and arbitration.
Contact
Rävala 4, 10143 Tallinn, Estonia